Birthday Party
---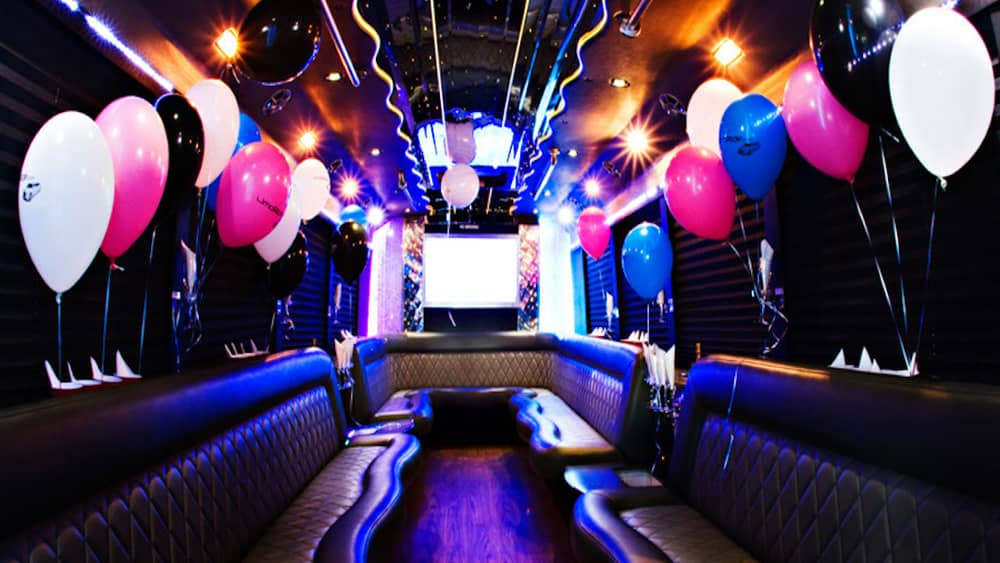 Your birthday comes once in a year. You will definitely want to plan it in a unique and stylish way. Planning a great birthday event can be sometime stressful and time-consuming. It is where Jet Limo NYC comes to play. Take your birthday celebration to the next level with our birthday limo rental service. We have a wide range of luxury limousines for your birthday parties.
Birthday Limo Rental NYC
Hosting a birthday bash over a limousine is a great way to save time, energy and money. Also, it will be a great surprise for the birthday guy. Celebrating a birthday party over a limousine can be a unique gift. Don't worry about the special arrangements like decorations, catering, music, etc. Our birthday party packages includes all of them. Upon request, we can also manage the pick-up and drop-off of all your guests.
When you rent a limousine in New York City, it comes with a professional and uniformed chauffeur with a valid license. All our drivers are well trained and aware of the city routes. They will take care of driving, navigation and parking while you enjoy your birthday party with your folks. Our luxury limousines are perfect party machines for people of all ages.
Our limo birthday party packages for adults offer an unforgettable experience, from bar hopping limousines to romantic nights in the town. We have a wide range of limo birthday party packages to choose from. Besides limousine hire for birthday parties, you can also opt for SUVs, Sedans, and party buses.
How much is it to hire a limo for a birthday? We know this question would have come to your mind. Don't worry! We offer fully tailored limo birthday party packages that fits in your budget.
Make your birthday bash a time to remember — leave the safety to us!
BOOKING IS OVER A CALL AWAY – 212-899-5364