Prom
---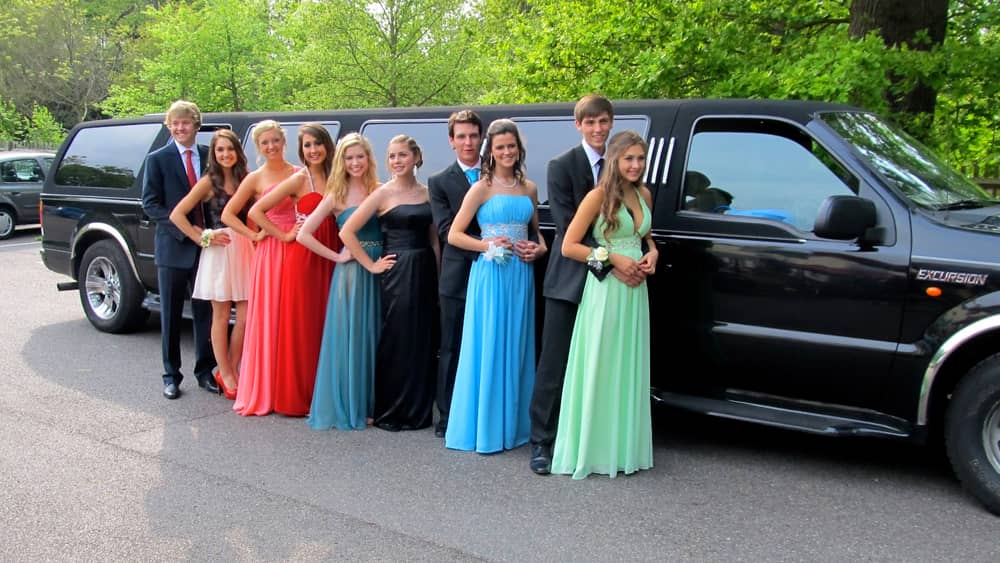 Prom is one of the most important events in a student's life. It is also a mark of transition from high school to college. It is the end of their teenage and beginning of adulthood. Teens celebrate this event by having a prom party. A prom night is the most-special and memorable night to celebrate with friends. And to celebrate this special event in style, you can hire a prom limo service in NYC.
Prom Limo Service NYC
Having the time of your life in a luxury limousine together with your group of friends is the best way to celebrate a prom night. Jet Limo NYC is a leading prom limo service in New York City that offers luxury limousines and party bus rentals. Our highly experienced staff will help you plan a perfect prom night. Our trained chauffeurs will get you to these prom events safely and in style.
Driving yourself on the prom night isn't a good idea for safety reason. No one will recommend to be on the roads at night after a long evening of excitement and celebration. The best thing here is to rent a limo for prom. Besides offering safety, hiring a prom limo service will also act as a style statement.
For the prom night, you put much efforts in choosing the perfect gown and tuxedo, hair style, make-up, etc. Shouldn't you invest time to searching a good limousine service for prom night? Pick from our wide-ranging fleet of luxury limousines and party buses and watch heads turn as you and your date step-out onto the red carpet.
Jet Limo NYC is a premier prom limo service in New York City with over two decades of experience in transportation industry. Thus, you can rest assured your teen and their friends are in safe hands.
BOOKING IS OVER A CALL AWAY – 212-899-5364