NYC Sightseeing Tour
---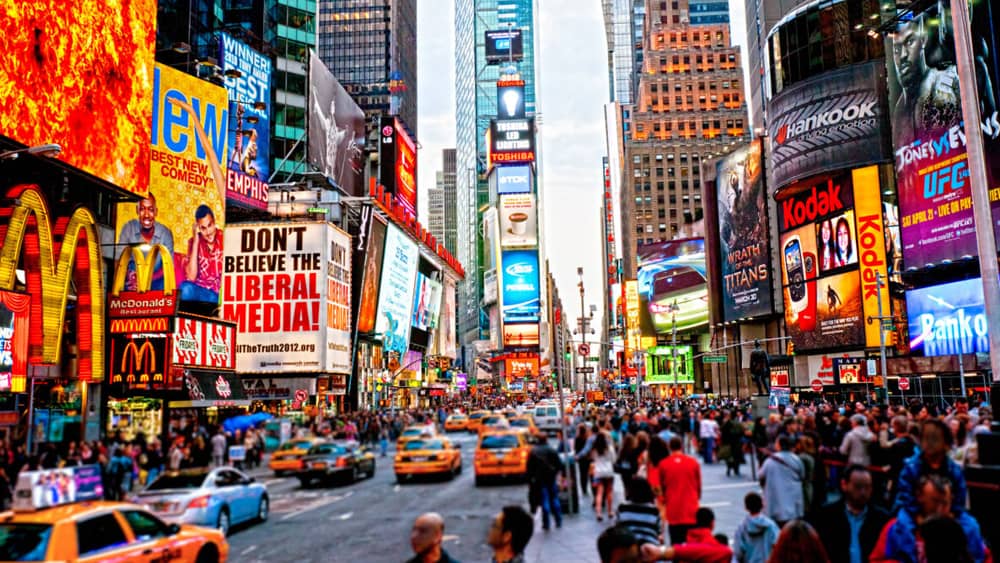 New York is famous as "The City that Never Sleeps". And the best sightseeing here happens after sunset. Explore the shimmering lights, spectacular views, and vibrant nightlife with our NYC Sightseeing Tour.
NYC Sightseeing Tour
Usually, people travel the world to explore sights and sounds. With Jet Limo NYC, you will explore the Big Apple through the eyes of a local. A local guy who is well aware of the city routes and tourist attractions will be your chauffeur. He will drive you to every landmark at your leisure. There will be no limitation to the number of attractions and no time limit to linger at a place. With Jet Limo NYC, you can plan an NYC sightseeing tour your way.
Whether you want a night out at Times Square, or you wish a daytime shopping tour to Manhattan, or both in a day, you have complete freedom to customize the trip. Whether you choose our tried-and-true set route to explore the island in a day or you want us to tailor your trip to your exact specifications, we offer you this flexibility. Whatever you choose, we aim to exceed your expectations.
Our NYC sightseeing tour allows you to enjoy traveling in style throughout the entire trip. Feel free to see everything you desire, make as many stops as you'd like, and linger as long as you want at a place. Whether you wish to explore a few museums, get to a few hot spots from television shows, or want to shop around, we can create a perfect NYC sightseeing tour package for you to meet all your needs.
Experience the Big Apple in style on a private tour by a party bus or limousine. Explore iconic attractions having the ease and flexibility of a private vehicle with a local and experienced driver.
BOOKING IS OVER A CALL AWAY – 212-899-5364