4 Ideal Events Where You Must Hire a Limo
---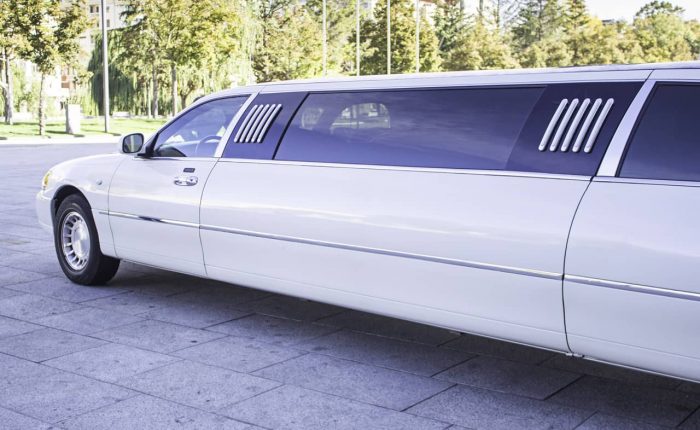 Limo rentals have gained much popularity in recent times. The word limo is synonymous with upscale luxury, not only now but since 1902, the time of its origin. Back then, a curtain was used to separate the driver's seat from the spacious passenger compartment. And this particular thing is still followed when designing luxury limousine cars even today. Being one of the luxury vehicles, people often hire them for formal events like weddings.
However, nowadays, the te­­­rm limo or limousine is associated with every luxury vehicle driven by a chauffeur for a stylish ride. The luxury vehicle includes different kinds of Limousine, Mercedes, BMW, or Hummer. Besides offering a luxurious, comfortable, and safe journey, there are various other benefits of hiring a limo service. Here, we will discuss a few events where you must consider hiring a limo.
Sporting Events
When it comes to sports, the United States is among the top nations of the world showing passion for various sports events. These events mainly include football, basketball, and baseball. These sports events can occur both on a professional and college level. With that said, the nation also has the best and largest college football stadiums, and many of them can seat a large number of people cheering for their favorite team.
You can plan to book a limo to see the next football match happening in one of those big stadiums. You can avoid the problem of traffic and parking when you travel in a limo rental. Choose a luxurious sedan or SUV for a smaller group of 3-5 people, or select a limo bus that can easily seat up to 40 people. Also, forget worrying about driving after drinking as you have a professional chauffeur to take care of everything.
Wedding Day
Your wedding day is among the most important events you can consider hiring a limo service. There is hardly any wedding ceremony where a limo hire wouldn't be appropriate. You will always be the center of attention when you travel in style in your luxurious ride to your wedding.
You can also hire a limo for your bachelor party or bachelorette party and celebrate your last big outing as a single in style. Traveling to a different venue for your wedding reception in a luxurious ride will make your arrival iconic. You can also consider renting a party bus for your wedding guest transportation and make the travel experience of your party guests safe as well as fun.
Business Trips
When talking specifically about Americans, they take around 400 million business trips in a year. Some may even travel several times a week if they are in a business that requires regular traveling. And if you are among those people in heavy travel, you must hire a chauffeured limo travel service.
Hiring a limo service is a great option, especially if you lead a corporate meeting with an important client. You will get a private space to focus on your business meeting when traveling in a limo. If you rent a luxurious chauffeured car for your client, you might end up closing an important deal. Moreover, you will not have to worry about the safety of your guests, as the limo drivers are experienced and trained chauffeurs.
Prom
Limo hire is a fantastic way to travel to a prom event. Many youngsters dream of pulling up to their prom night in a limo, and hiring one can let them live this dream.
You can hire a luxurious sedan or SUV if traveling with a couple of your best friends. To make the experience affordable, you can share the rental price with them. You may also opt to hire a party bus for prom night if traveling with a larger group of 15 to 20 people. Not only will your travel be safe with an experienced chauffeur taking care of the driving, but it also makes your arrival more stylish and impressive.
Are you looking for a good and reliable company to hire limo services in NYC? If so, consider Jet Limo NYC to rent a limo and make your ride a memorable one. We offer a large fleet of vehicles to rent at affordable prices.