7 Reasons You Need Wedding Limo Transportation
---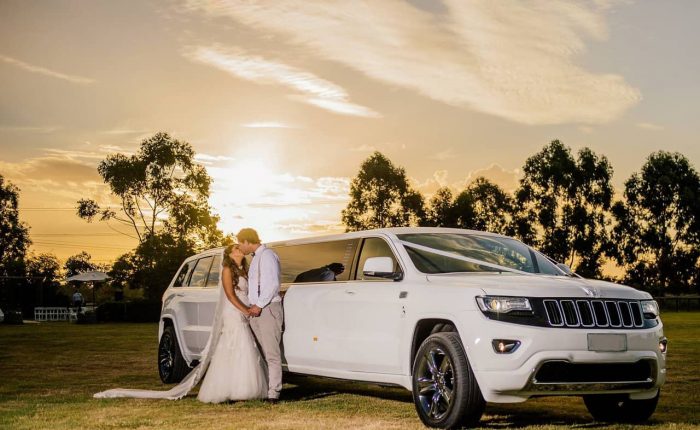 Congratulations to you and your fiancé for tying the knot! You would want to make your big day as memorable as you can. From the wedding ring to the dress, the wedding venue to the menu, everything needs to be perfectly organized. To make your event memorable, you must hire a limo service for transportation. Read on further to know the various reasons you must hire a wedding limo transportation.
Add Style
A limousine is one of the most stylish vehicles today, and many people want to add a punch of style to any event. So why not your wedding? Hiring a wedding limo will make you feel elite and stylish in a luxurious way. Whether you take a limo ride to the ceremony or travel to the wedding reception venue in it, you will stand out.
Set the Tone
You often think of celebrations, love, and romance when it comes to weddings. On such occasions, sometimes a touch of glamour serves as the cherry on the cake. Limo hire for your wedding will instantly set the tone for the event. You can easily mark the event as a special occasion with a wedding limo hire. As soon as you step inside the glamorous ambiance of the limo, you will feel pampered, and your ride will be something ultra special.
Click Great Pictures
Wedding pictures serve as keepsakes and reminders of the big day of everybody's life. So everyone wants each of the photos of the wedding to be great. Besides being photos clicked outdoors in a brilliant location, the modern brides and the grooms demand something unique in their wedding photoshoot. That is what a wedding limo does. It helps in providing a perfect backdrop for some playful and casual wedding photos.
Comfortable Ride
As we know, a limo is known for its luxury, stylish amenities, and an elite comfort level provided by the plush leather seats. And hiring a wedding limo will make sure that your travel is comfortable. While relaxing in the private space of the limo, you can also enjoy a sip of champagne or wine with your better half.
Less Stress
Planning a wedding is a stressful task. From the wedding venue to the menu to the dresses, everything needs to be managed carefully. You deserve to sit back and enjoy your day to the fullest. One thing that you might worry about is getting to the ceremony on time. But when you hire a wedding limo, you don't have to stress about it. Just hop inside, sit back, and relax while the chauffeur takes care of all the aspects including, driving, parking, etc.
More Space
If you want your close ones to travel to the reception venue from the wedding ceremony with you, then you must choose a limo of a bigger size that can comfortably seat up to 10 passengers. The fun will ramp up when you travel together with your wedding party. You can chill and enjoy a glass of bubbly with them while keeping up the wedding day spirit.
Limos are Cheap
The term limo signifies luxury, but it does not mean that limo hire is a costly affair. Buying a limo is expensive for many of us, but renting one is not. Since limos are available in many sizes, you can book one for your wedding guests and make their travel luxurious and stylish. And since they won't have to pay for separate transportation, it will also be cost-effective.
Now you know that hiring wedding limo transportation for your big day will enhance the style and beauty of the event and will make the affair more memorable. So, if you are thinking of hiring such services from a reputed limo rental company, consider Jet Limo NYC and get a wedding limo service in NYC at affordable prices.