Corporate Car Service: How can it Help your Business
---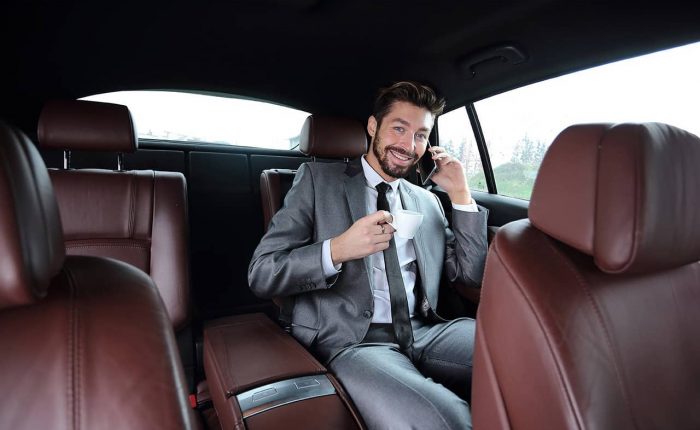 The expression 'time is money' holds true for all businesses. And as a business owner, who can better understand that. There are several methods of managing your time in order to gain profit. One of them is arriving at a corporate meeting on time. It will not only reflect your punctuality but the professionalism of your business as well. For this, we strongly recommend hiring a corporate car service. A professional limousine company will ensure that you or your business clients are never late for a business meeting.
There are several ways in which a corporate car service can help your business:
Reliability
Traveling for business can sometimes be very tiring and boring. It is especially when you are traveling to a city for the first time. You may get lost or get stuck in traffic. And eventually, get late for an important meeting even after planning your journey carefully. However, if you hire a corporate car service, you can definitely rely on it to reach the meeting venue on time.
The chauffeur driving your limo is a trained professional who is obliged to be punctual. He is well familiar with the city routes, and there are no chances for you to be late for the meeting.
Impression
Your business can gain a reputation when you hire a corporate car service. The top executives can impress your corporate clients and make a powerful statement by arriving in a limousine. When you rent a corporate car service for your executives and provide them with a professional driver, it reflects that your company means business. Along with that, when you hire such services for your top executives, you will actually be giving them the recognition they deserve. When they get their efforts acknowledged, they will work harder for sure.
Safety
When you hire a corporate car service, you sit back, relax and enjoy the ride. The chauffeur will take care of the parking, traffic, and other related stress often caused by driving. Lay back on the comfortable plush leather seats, enjoy the lavish interiors, and with a sip of champaign on our vehicles, enjoy the classy trip to your destination. All our limos and luxury sedans used as corporate cars are in pristine conditions.
Besides offering a classy ride, the professional chauffeurs maintain proper driving etiquette and ensure that you reach your destination on time. Along with that, you can expect your journey to be safe.
Workability
Before attending an important business meeting, all you will want is to focus entirely on your work and presentation. You will get a luxury private space in a limousine where you can relax and fully concentrate on your work. You can attentively answer the business calls and emails while the chauffeur takes care of driving. As the chauffeur drives you to the venue, you can use this time to relax your mind before entering the meeting room.
And, when your mind is clear and relaxed, you for sure ace that meeting and impress your clients and attendees.
Many businesses in New York City trust the corporate car service of Jet Limo NYC for all of the reasons mentioned above. You can trust our team of well-trained chauffeurs who will take care of the driving, making your journey as smooth as possible. So contact us today for all your business travel needs.