Factors that Affect the Price of a Party Bus for Hire
---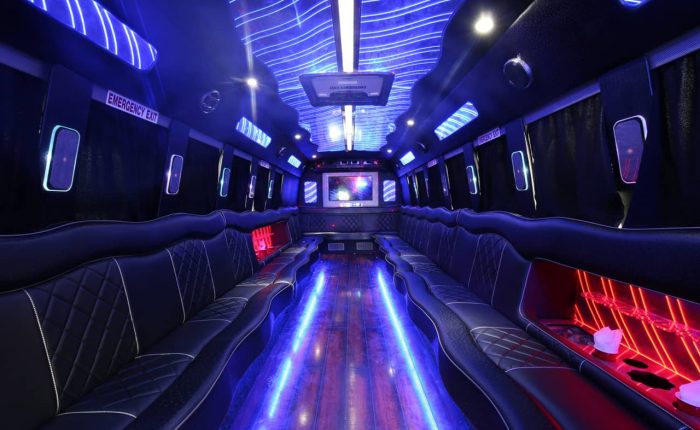 Are you planning to hire a party bus for your next event? Well, you will be making an apt choice as celebrating in a party bus will stylishly increase the fun. But, before you sign the contract with a party bus rental company, you must have a rough idea of the overall cost of party bus hire. Having an estimate of the total cost will help you avoid unexpected expenses. You can consider getting quotes from some of the best limo rental services in the town. On comparing the rental cost of the party bus that each offers, you will find differences in pricing. This difference in the rental prices depends on several factors that are as follows:
Model of the Party Bus
The model of the party bus that you choose impacts its rental cost. Its make and age also determine the price of the rental hire along with its model. If you choose to ride in the latest model, you will have to pay a significant amount, compared to an older model. It is probably because an upgraded model has modern amenities and up-to-date luxuries.
Size of the Party Bus
The second important factor that affects the rental cost of the party bus is its size. You can hire a small van accommodating 8-10 passengers comfortably or choose to rent a big size party bus having enough space for 25-30 passengers. You can also consider a party coach, which allows you to party with a larger group of up to 40 passengers. The rental cost usually increases with the size of the party bus. You must always determine the size of your party before choosing a party bus.
Customized Service
There are no two limo service companies that offer similar things. Many have special prearranged packages for their clients at fixed charges, while many can arrange customized packages according to their needs. For instance, if you choose a party bus for your wedding guest transportation, it might include a particular sized bus with specific amenities at a pre-set rate. However, in a customized package, you can determine every aspect of the party bus according to your needs. Hence, you pay for whatever you want, which can be less or a bit more than the prearranged wedding limo packages.
Distance and Time
The distance and time you hire the party bus are also the contributors determining its cost. Traveling long-distance means you spend more time on the party bus. And as the distance increases, the general wear and tear of the vehicle also increase. Hence you can expect a rise in limo rental costs. Picking and dropping passengers from different locations can incur more charges and thus increase the overall price. Generally speaking, the cost of the party bus varies from $90 to $200 per hour. However if you hire it for more than 7-8 hours, you could get a discount. Well, it again depends on the party bus company you choose.
Event / Occasion
The party bus rental cost also depends on the event or occasion you consider hiring. When you hire a party bus for wedding transportation, you can expect decorations of roses and ribbons, thus increasing the rental price. The rental cost of a party bus can also be high during prom season when they are hugely in demand.
The factors mentioned above will help you determine the rental cost of a party bus. You can then choose the most appropriate one for your unique travel needs. If you want to plan your next event celebration in a party bus in New York, contact Jet Limo NYC to make your ride memorable.