How Much Does it Cost to Rent a Limo?
---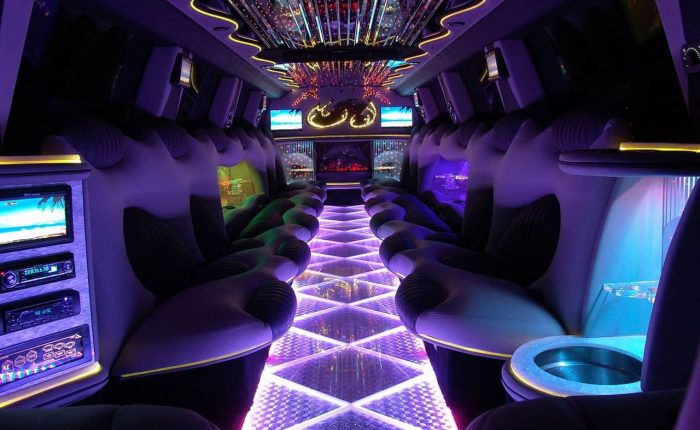 Whenever you think of hiring a limo service for an upcoming event or simply for your transportation needs, the first thing that comes to mind is its cost. Well, many factors affect the price of a limo rental. In this piece, we shall be exploring them.
The safety, ease of travel, style, and comfort that a limo ride offers, make a limo rental the most popular means of transportation for people. Whether they want an airport ride, stylishly celebrate a birthday, or go on a night out with friends in the town, hiring a limo service is often considered. Remember, a limo hire does not only mean renting and traveling by limousine. Any luxury sedan, SUV, or coach with a professional chauffeur driving it is said to be a limo.
Average Limo Rental Prices
Here is an estimated cost of hiring a limousine in New York City.
$110 to $150 per hour
$750 to $950 per night
$700 to $1,500 for special occasions like weddings
The price listed above varies depending on the type of vehicle, the hourly rate of the company, the period of hire, and various other factors. Let us now move on to discussing each of these factors in detail.
Type of Vehicle
You can opt from a range of fleets when hiring a limo. The particular type of limo you select will determine the final cost. The choice of the limo you hire also depends on the size of the passengers. For example, when traveling with a subordinate for a business meeting, you should hire a luxury sedan. It will cost you around $100 per hour. For accommodating over 16 passengers, you can select a stretched limo or hummer that can cost you over $300 an hour. You may also opt for a party bus or luxury coach for fitting a larger group of 15-50 passengers.
Limo Packages
We consider hiring limos for celebrating almost every occasion ranging from weddings, proms, or birthdays. Many people hire it for a casual sporting event or even a winery tour. Many limo companies have pre-designed limo packages at fixed rates. These packages usually include:
Prom Limo Packages: Usually, it includes a stretched limo or party van to accommodate from 8-15 people comfortably, a bottle of water, and one or multiple pick-ups and drop-off locations. The cost of the prom package range from $700-$1500.
Wedding Limo Packages: It usually includes a stretched limo with roses and ribbon embellishments and a bottle of champagne with crystal glasses. Some limo companies also offer a shuttle for transporting wedding guests. This kind of package range from $1000- $2500.
Custom Limo Packages: In custom packages, you can customize your vehicle according to your needs and requirements. You can also request other services in this kind of package. The price of a customized package usually starts from $900.
Time and Place
The cost of a limo hire depends on the location. While renting a limo is expensive in a big city, it usually costs less in rural areas. Some companies may charge based on the total distance covered during the ride. Hiring a limo is often costly on the weekdays as compared to weekends. Also, the charges increase during major sporting events or musical concerts in the city.
Most limo companies hire on an hourly basis. You can also rent for 8-12 hours and get good discounts.
If you want to hire a limo for your next ride in NYC, choose Jet Limo NYC. Having experience of vast 20 years in the transportation industry, we ensure 100% client satisfaction.